Student Action Team (SAT): Empowering students to be leaders
The SAT gives students opportunities to develop leadership skills, voice their opinions, share concerns and promote positive school spirit.
 They are a proactive group of student leaders who have a desire to see their leadership skills develop. This growth and development will take place through leadership forums, public speaking opportunities and outside leadership conferences and events. In addition, SAT promotes positive change through involvement in school projects and community events and causes, such as Open Night, Wellbeing Day and Reconciliation Week.
SAT members represent their peers and provide a student perspective on decisions that may affect the student body. It gives students a platform to express their opinions and ideas, and to be responsible and active citizens who make a significant contribution in their school and community
Creating change in teams
Every year, our students create Project Teams focusing on what is important to them and the broader school community. These Project Teams work collaboratively through the Design Thinking model which requires them to dig a bit deeper, challenge assumptions, redefine problems, and create innovative solutions.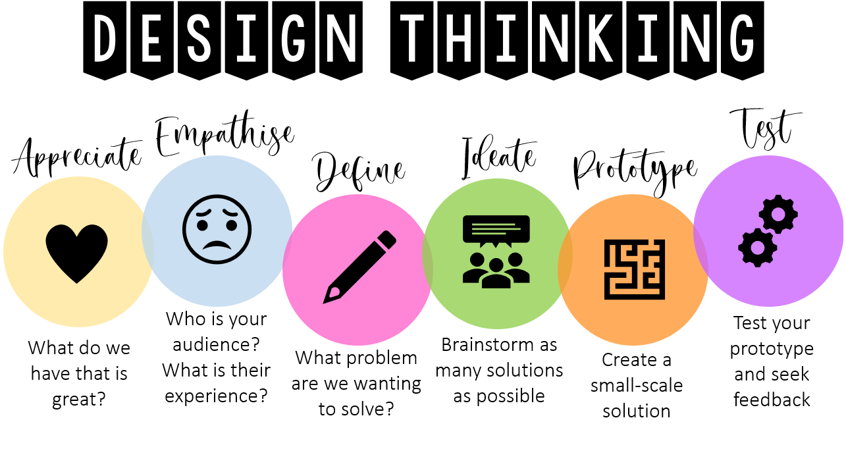 Our Project Teams and Leaders for 2022 are...
Mental Health: Marisa  J (Year 12) and Emi N (Year 10)

Environment: Cara C (Year 10) and Sophia C (Year 7)

Celebrating Diversity: Sage K (Year 10) and Phoenix S (Year 9)
Young people's initiatives in partnerships with staff
To reach the highest levels of youth participation, students work in partnership with school staff so they are empowered and supported to take action.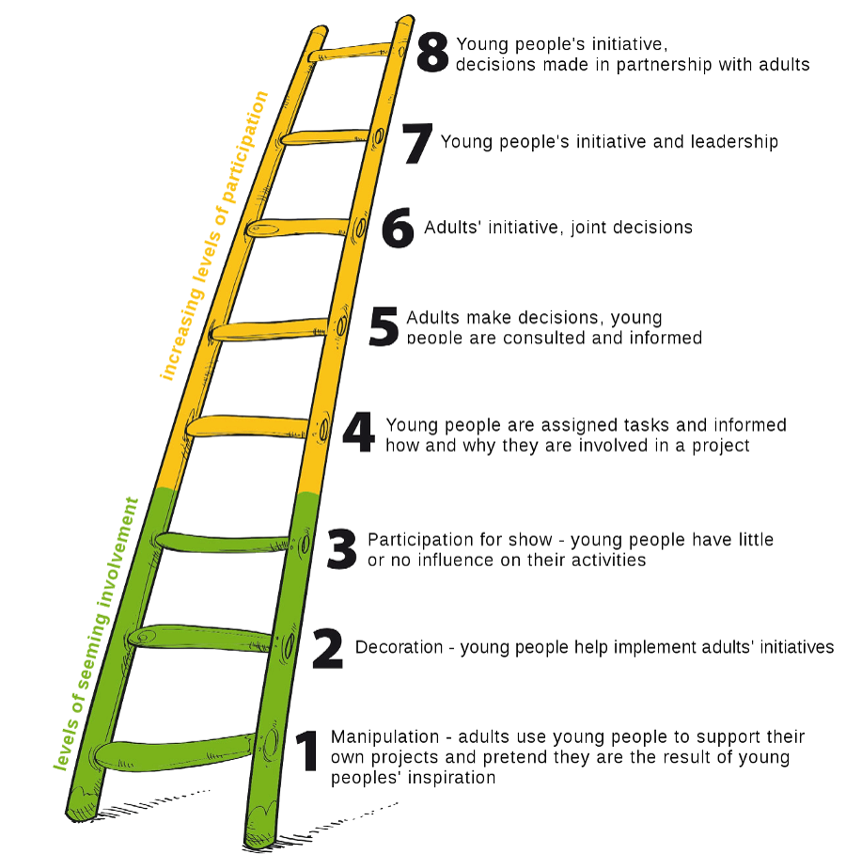 Above: Roger Hart's Ladder of Youth Participation
Staff who support the 2022 SAT are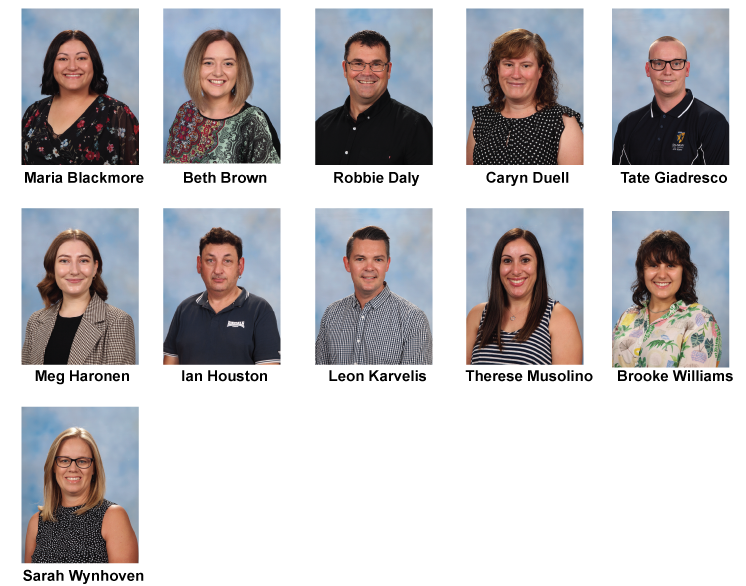 Want to join the SAT?
Students who want to join can message Mrs Blackmore on Daymap for more information!